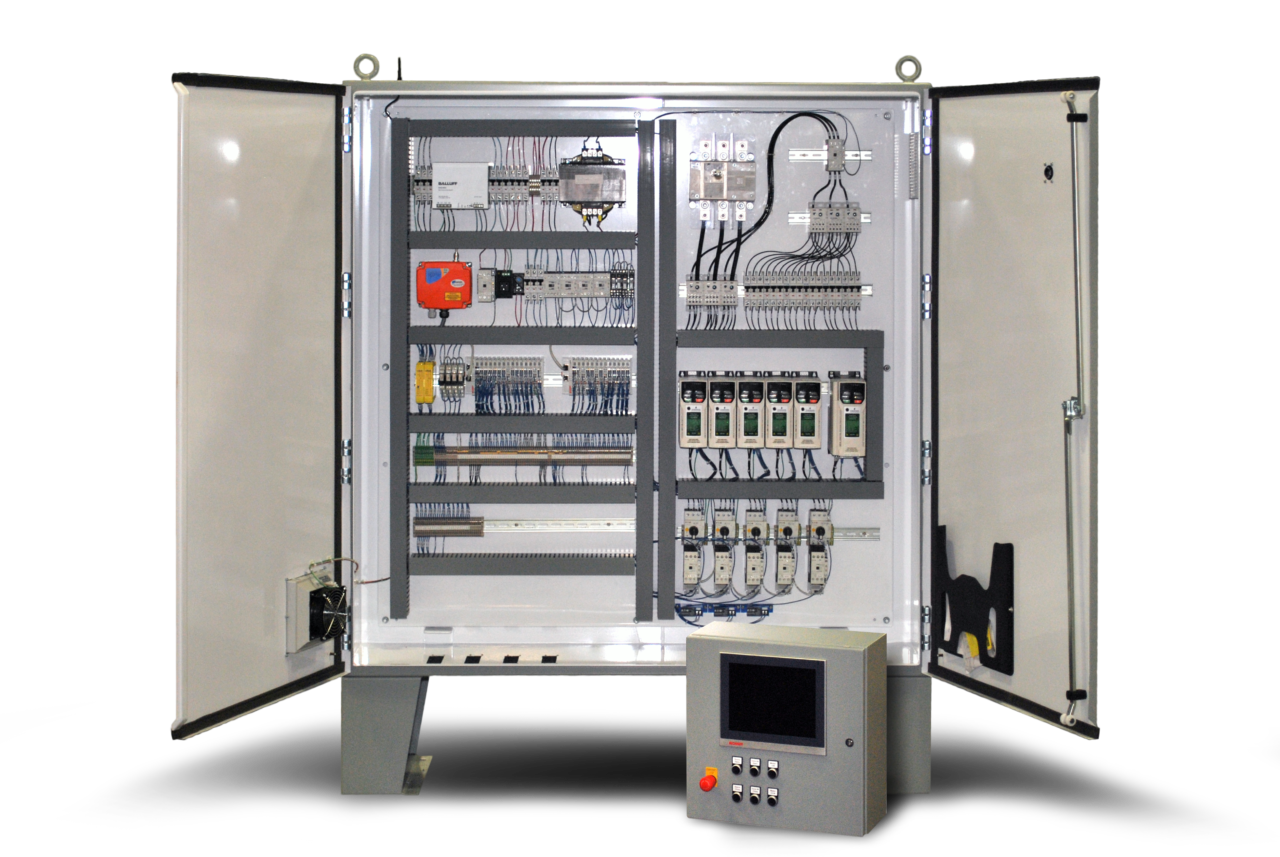 Projects
Select category for project gallery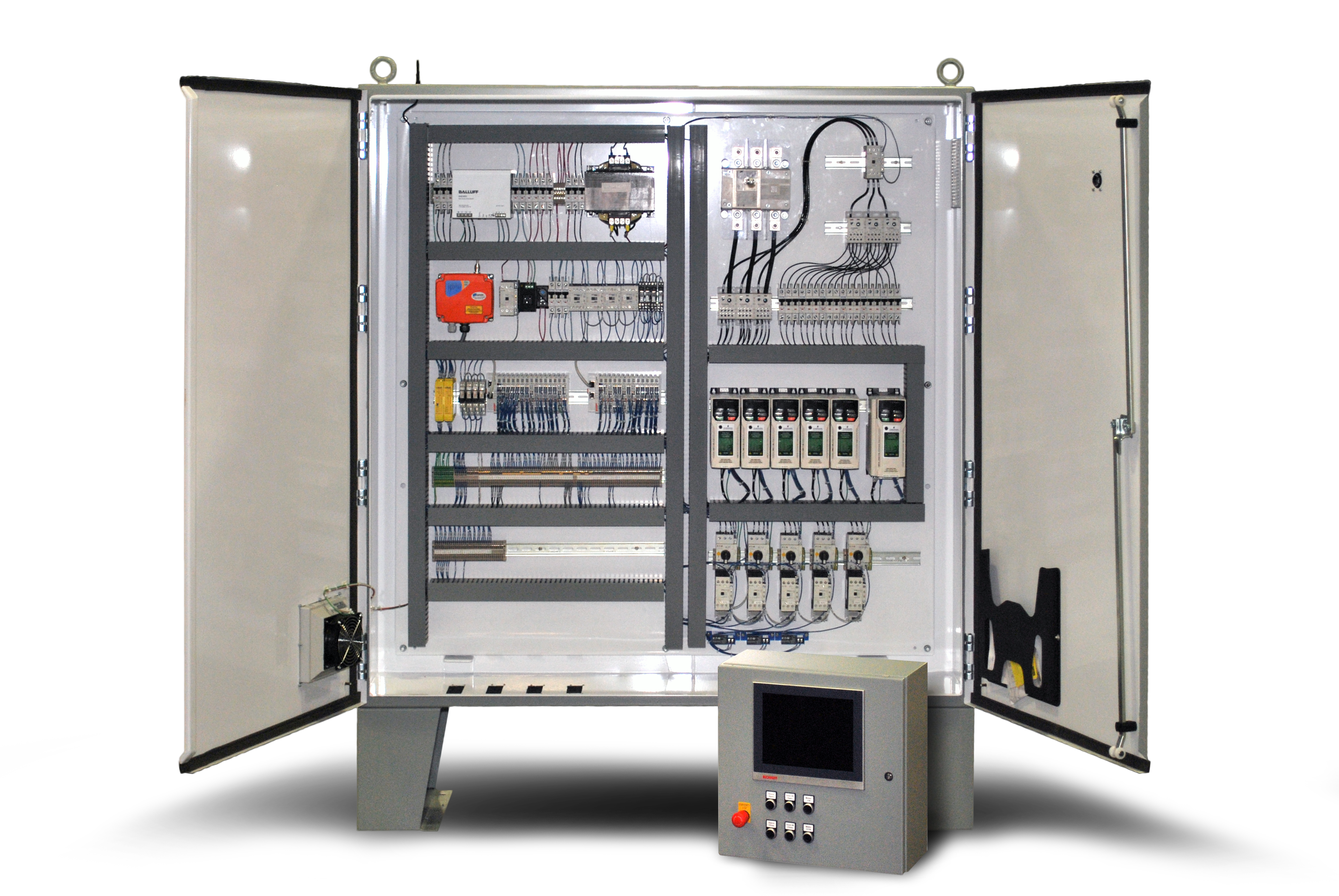 Contact Us (800) 333.7004
We provide one source responsibility by supplying a complete electrical system from the operator interface to the actuators. We can design, program and install a complete electronic control system for your industrial or mobile application.
PLC's, industrial PC's, data acquisition and embedded controllers can be integrated into the machine control.
Our panels are added protection from the elements for a wide variety of pneumatic systems as well as electrical controls.