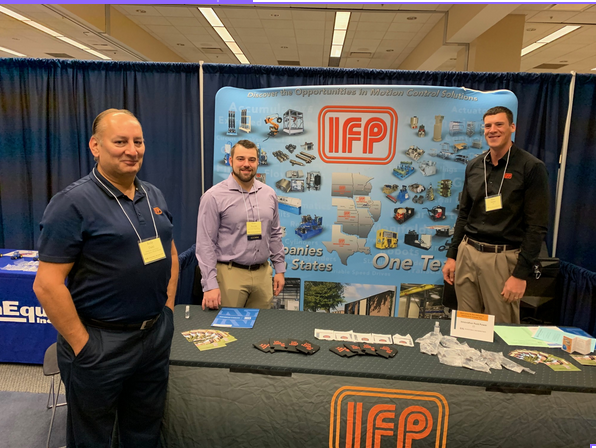 IFP participates in UNK Job Fair.
On October 14th and 15th, IFP team members participated in a job fair at the University of Nebraska Kearney (UNK) campus to recruit potential candidates for our University of IFP program to onboard, train and hire & locate students interested in pursuing a career in the Motion Control industry and specifically a career path at IFP.
Shown in our booth, left-to-right are territory manager's Kelly Dahl, Blake Slizoski, and Marc Grote. Others attending this event were HR Director, Valarie Burns, and VP of Sales & Marketing, Eric Striegel.
There was a lot of interest in employment opportunities at IFP as technological advances continue to ramp up the need for knowledgeable and skilled employees. IFP has built a solid relationship with UNK in sourcing numerous students who have become employed here through the collaborative program offering between us.