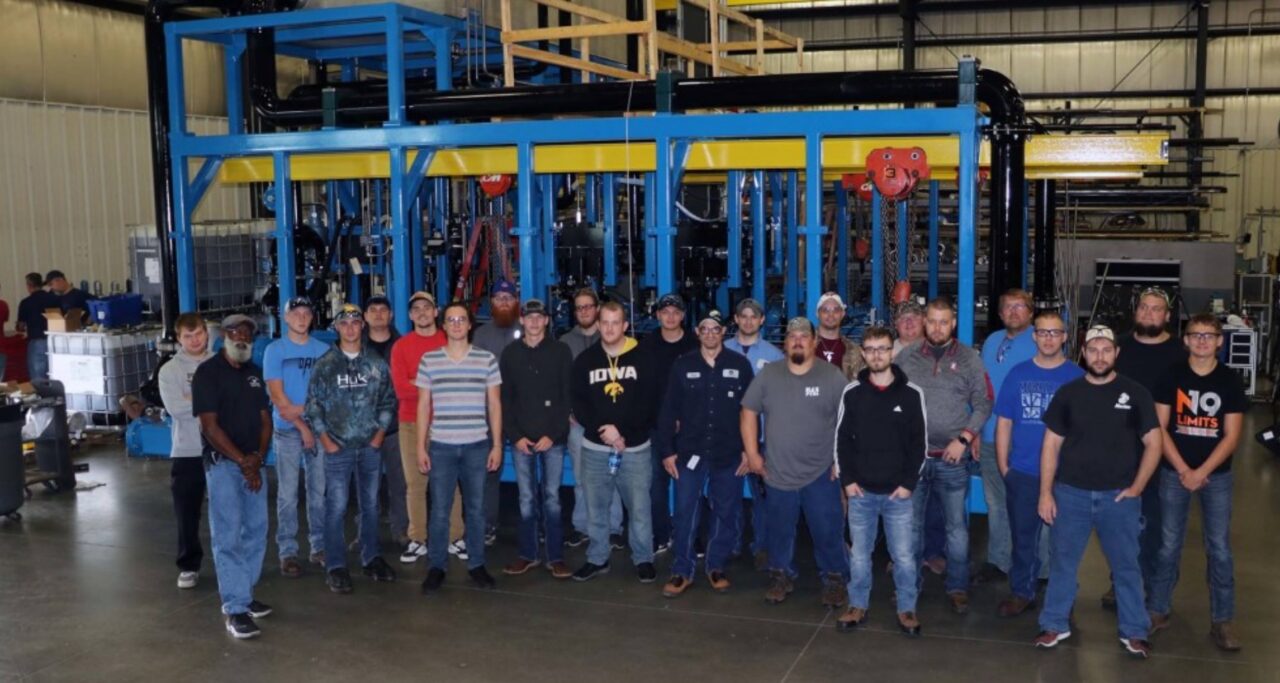 Hawkeye Community College Students Tour IFP
A popular class at Hawkeye Community College in Cedar Falls, Iowa recently toured the facilities of IFP/EHA in Cedar Rapids. Led by Instructor Carl Carey, the 23 students in attendance toured the IFP/EHA facilities led by Engineering Director, Brian Tritle.
Popular Fluid Power Instructor at Hawkeye Community College brings 23 students to IFP to learn more about industrial Fluid Power.
"I always thought Iowa Fluid Power was just a distribution facility that sold hydraulic components, commented Carey, but they also build test machines from the ground up, like the one shown in the image above."
"My students were impressed and felt it was well worth their time, and yes, they learned a lot about some of the latest technology and hopefully a few of them may have been inspired enough to further their education and become fluid power technicians or engineers. Iowa Fluid Power also have some of the nicest people I've met in a long time."
There are few technical colleges in America that rival Hawkeye College when it comes to teaching hydraulics. Carl Carey, and Hawkeye's administrators have done a remarkable job of developing a world-class fluid power training program.