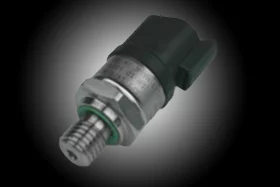 Challenges • Solutions • Resources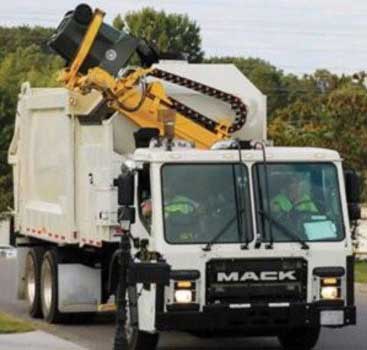 Need a cost effective pressure sensor, but out of I/O on your controller?  Equipment manufacturers often want to add a sensor to a vehicle but are limited by controller I/O and wiring harness complexity.
Hydac has a wide range of pressure, position and temperature CAN-based sensors. In this case, Hydac's HPT1000 series pressure transducer (available in CAN, Analog, and Smart versions – Functional Safety version upcoming) has been specifically developed for the OEM market for use in mobile applications with extremely small installation space. This new generation of cost-effective smart sensors is designed to generate relevant information in addition to the operation data. This ensures the support of dynamic, real-time optimized and self-organizing processes.
By installing new HPT1000 series the problem of no additional room on the I/O module was negated and the compact size of the transducer made for an easier installation on the truck.