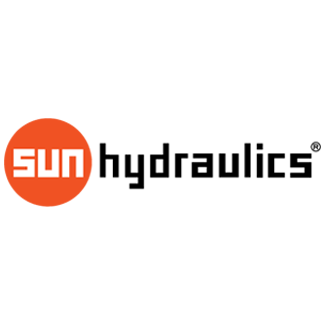 Sun Hydraulics designs and manufactures high-performance screw-in hydraulic cartridge valves and manifolds which are used to control force, speed, and motion as integral components in fluid power systems. Sun's products allow machine designers to develop innovative and efficient control systems for all types of capital goods. Their hydraulic valves and packaged manifold systems work accurately and reliably, no matter how demanding the application.
Sun's floating cartridge construction and cavity design approach allow products to operate precisely and reliably at higher pressures and flow rates in the most demanding applications. The generous porting area, coupled with our manifold design and construction techniques, results in integrated packages that can be up to 50% smaller than competitive offerings.
Sun products are offered in five primary sizes, with flow capacity and controlled horsepower doubling with each successive size. Within each broad functional area (pressure, flow, load control, etc.), multiple variations are available to help you optimize your control circuit. Our expansive product line allows you to develop the best control solution for your hydraulic application.