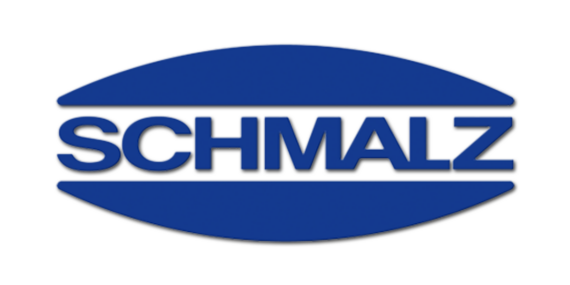 Vacuum Technology for Automation
Schmalz offers a broad range of vacuum components for custom configuration of vacuum systems – from suction cups and mounting elements to vacuum generators and switches.  Vacuum gripping systems, produced as complete, ready-to-connect modular systems, provide for maximum flexibility when used in robotic applications. The gripper systems are planned and designed by experienced system technicians.
Vacuum Lifting Devices, Crane Systems, and Workshop Equipment
Vacuum handling systems are used in manual work processes. Vacuum lifting devices that are operated manually allow easy and efficient handling of workpieces. Compatible aluminum crane systems are the perfect addition to vacuum lifting devices. Workshop equipment rounds out Schmalz's product range of vacuum handling systems.
Vacuum Clamping Technology
Vacuum clamping systems secure workpieces for wood, plastic, and metal processing. The main advantages include short set-up times for the machines and efficient all-round machining of the workpieces. Clamping Solutions for manually processing workpieces on construction sites or in workshops round out Schmalz's product range.