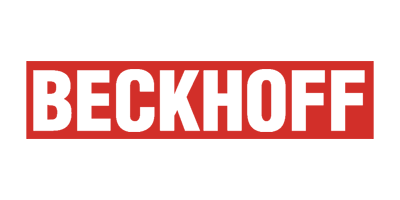 Beckhoff implements open automation systems based on PC Control technology. The product range covers Industrial PCs, I/O and Fieldbus Components, Drive Technology and automation software.
Industrial PC (IPC) 
Beckhoff supplies Industrial PCs suitable for any application, which are based on open standards, enabling individual configuration to meet a wide range of control requirements. Whether in the form of an Embedded PC with a compact form-factor for DIN rail mounting, a control cabinet PC, or as a Panel PC, in-house motherboard development enables Beckhoff to respond quickly to IT trends and customer-specific requirements.
I/O
With Bus Terminals offering IP 20 protection and Fieldbus Box modules in IP 67, a comprehensive range of devices is available for a wide variety of signal types and fieldbus systems. In addition to components for conventional bus systems, Beckhoff offers an integrated product range optimized for EtherCAT. Invented by Beckhoff, this real-time Ethernet solution for industrial automation has global acceptance and is characterized by outstanding performance and simple handling. The result is high-precision machine and plant control and significantly increased production efficiency.
Motion Control
Beckhoff Drive Technology provides an advanced, all-inclusive drive system. PC-based control technology from Beckhoff is ideally suited for single- and multi-axis positioning tasks with high dynamic requirements.
The AX5000 and AX8000 Servo Drive series with high-performance EtherCAT communication offer the best-possible performance and dynamics. Servomotors with One Cable Technology (OCT), combining power and feedback systems into one standard motor cable, reduce material and commissioning costs.
Automation
Beckhoff offers comprehensive system solutions in numerous performance classes for all areas of automation. The control technology is exceptionally scalable – from high-performance Industrial PCs to mini-PLCs – and can be adapted precisely to application-specific requirements. TwinCAT automation software integrates real-time control with PLC, NC and CNC functions in a single feature-filled package