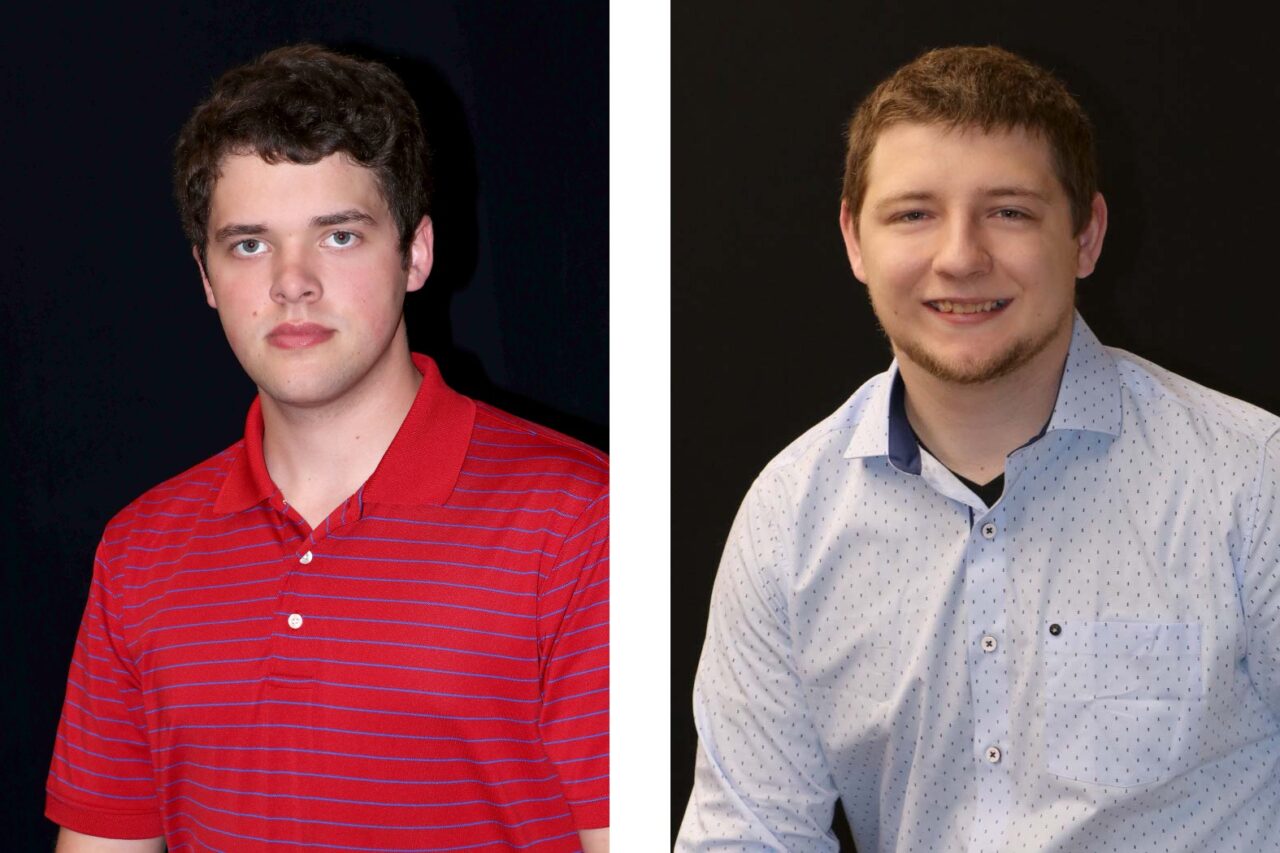 ---
One of the goals NFPA works to accomplish with the workforce is to connect students in their educational programs to careers in the fluid power industry at NFPA member companies. One such company is IFP. NFPA member, Jim Kaas, President at IFP recently hired two students that he met through NFPA programs.
Caleb Cobb, featured left in the image above was hired for a summer internship after Jim met Caleb through NFPA's Fluid Power Vehicle Challenge program. Caleb was part of the Murray State University team that Jim mentored. In his internship at IFP, Caleb was a valued member of the engineering team and contributed to a number of projects.
Chandler Armstrong, feature right was hired after Jim met him at the Milwaukee School of Engineering for an NFPA meeting regarding a new educational program. The second day on the job, Chandler was sent to Sarasota, Florida to participate in a three-day supplier training  event at Sun Hydraulics. Chandler has been working with the IFP valve manifold team quoting custom manifolds and hydraulic circuits.
Read full article.
Note: excerpted from article featured in the December issue of Fluid power Journal magazine; "NFPA Programs Connect members to New Hires" by Lynn Beyer at lbeyer@nfpa.com
---